Bamboo Underwear: Everything You Need to Know
24 August 2023 | Admin
Bamboo undies have become very popular over recent years. Not only are they unbelievably soft, but eco friendly too.
At Team Cheeky we feature a few different styles of bamboo period pants. The bamboo period shorts are my 12 year old daughters absolute favourites (and she has a few styles in her underwear drawer as you can imagine!)
Here we discuss everything you need to know about bamboo underwear:
Is Bamboo Underwear Breathable?
Yes, bamboo underwear is breathable because it's full of little micro holes. These mean that it's naturally moisture wicking, swiftly absorbing moisture. Your skin underneath will feel dry, not sweaty / damp. Bamboo fabric also doesn't stick to your skin and is also thermal regulating.
Bamboo clothing will keep you cool in warm weather and warm in cool weather, perfect for the Aussie climate!
No, bamboo underwear doesn't dry quickly. In theory it *should* because the fabric itself dries quicker than cotton. But that isn't actually the case.
Because it's three times more absorbent than cotton, it takes longer to dry because there's more moisture to evaporate.
Does that make sense?
Although cotton has some great benefits, bamboo underwear is a softer and even more breathable alternative. Here's some benefits of bamboo underwear to cotton:
The nature of bamboo fabric is that it's silky soft, being compared to luxury fabrics like cashmere. That makes it really comfortable to wear.
As we mentioned above, bamboo fabric has micro holes which means that it's super breathable and moisture wicking.
Bamboo is generally more ecofriendly than cotton, even organic cotton.
However the production methods used to create bamboo fabric really vary. That massively impacts how environmentally friendly your bamboo underwear is.
It's worth pointing out that there's no such thing as organic bamboo. Because of the way bamboo is processed, standards organizations like the Global Organic Textile Standard (GOTS) and the Soil Association do not give certification to bamboo clothing.
Look for Oeko-tex certified products so you know that the production process used has left no trace of harmful chemicals.
Bamboo is naturally antibacterial and will resist the growth of bacteria.
This translates to the finished fabric, which means it will help prevent odour, even after numerous washings. As you can imagine that's brilliant for underwear and especially period underwear!
As we said above, the breathability of bamboo means it will keep you cool in summer. The flip side of that is that the cross sectional fibres help keep heat in on colder days.
This thermal regulation makes for a more comfortable wear than cotton underwear, no matter WHAT the weather!
To wash bamboo underwear, you should:
Treat stains with enzyme based stain remover prior to washing
Wash on a cool or warm wash temperature (hot water can cause shrinkage)
Use your normal laundry detergent
Choose a gentle wash cycle
No need for fabric softener
Air dry and leave flat to dry
Do not dry clean
Can be hand washed or machine washed
As we said at the start, our bamboo period undies are a popular alternative to cotton. They can totally replace disposable sanitary pads, tampons or menstrual cups.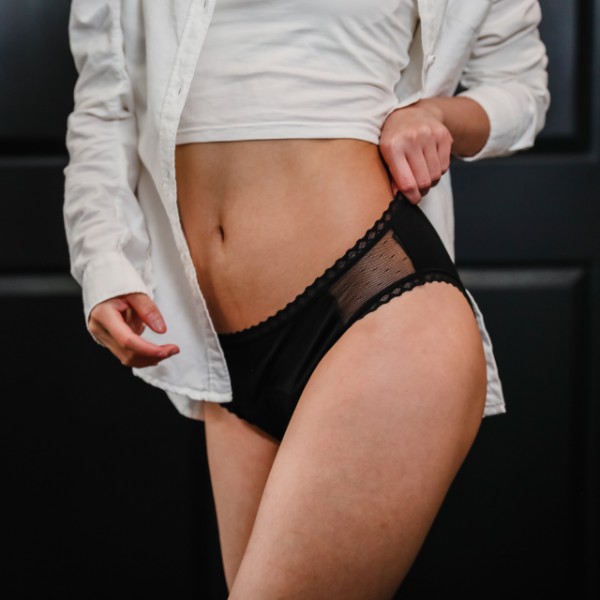 Our 'feeling fancy' are a low-rise bamboo period pants with pretty lace side panels.
'Life changing! Love them. Have been considering the switch to reusable period products for a while and these are just great. I'm so surprised by the absorbency. I was very sceptical but they really do work and I suffer very heavy periods. I double up on heavier days with the pants and a pad.'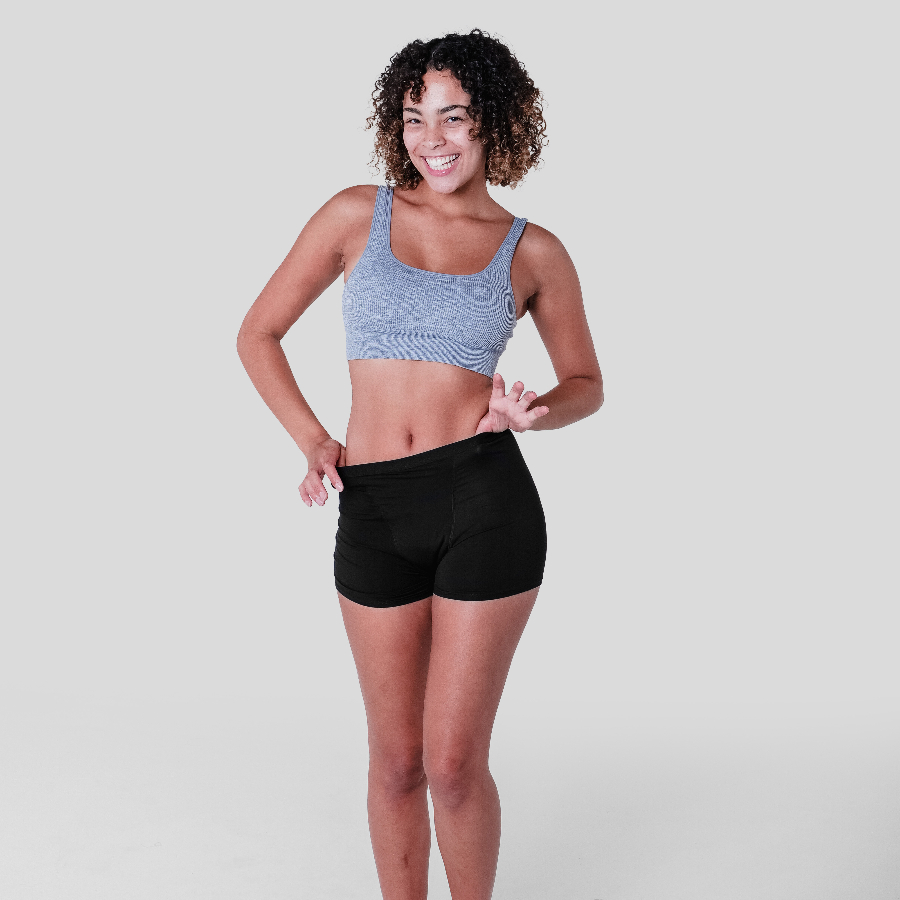 Alternatively, our bamboo period shorts have been SUPER popular with everyone. As I said, my 12 year old LOVES them as they are great for sleeping in or wearing under school uniform. She's not the only teen to love them however:
'My autistic teen daughter absolutely loves these. I had previously purchased a different brand but when she outgrew them, I needed to replace the full kit. Cheeky Wipes were a more cost effective option, and the bamboo shorts are perfect for her needs. Super soft, comfy all over, absorbent and easy to wash and dry.'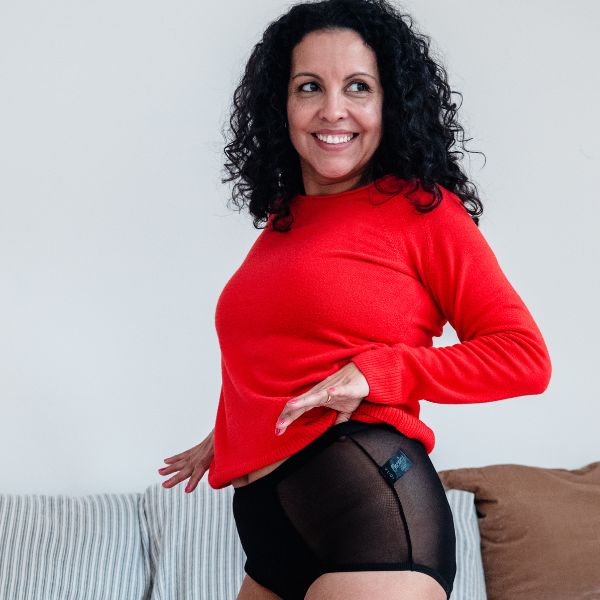 Lastly, if you're looking for heavy flow period knickers, you MUST check out our bamboo fearless undies:
'Absolutely love this product . Comfy fit and well protected from leaks on heavy days ( something my previous period pants from M&S didn't do )'
We hope you enjoyed this article and you've learned a bit more about bamboo underwear. If you enjoyed this post, you may also enjoy:
What to put in a period starter kit
About the author: Helen Rankin is a Mum of 4 and founded Cheeky Wipes, the original reusable wipes kit back in 2008 after disposable wipes caused her eczema to flare up. She went on to develop their range of 'Simple Reusables' to include period pants, reusable sanitary pads and washable breast pads.
The team pride themselves on providing relatable friendly advice and LOVE to chat pee, poo and periods all day long! The Company was recognised for their hard work in developing environmentally friendly products with the Queens Award in Enterprise for Sustainable Development in 2021.