Newborn Wipes
You're expecting your first baby and know that you need to wipe their little bum. But
Which wipes should you use on newborns?
For many years, NICE (clinical excellence) guidelines maintained that for the first 6 weeks after birth, babies should be wiped with just water to avoid nappy or diaper rash, which is why midwives recommended cotton wool and water.
Fact: Wiping your newborn with the fewest ingredients causes least irritation
Although there has been no research to endorse this this (no wet wipes manufacturer wants to prove this is true), what has been proven is that wiping using the least ingredients causes least nappy rash.
'I ordered the cheeky wipes started pack for mucky bums and have found the product a really good addition to my home. They are perfect for a newborn bum as they are gentle and use no harsh chemicals - just water!
Not only are they the best option environmentally, they clean up much better than a standard disposable wipe - a runny newborn poo usually takes 3 or 4 wipes, whereas I can clean my son's bum with one cheeky cloth!
The system is easy to use - simply add water and a few drops of the essential oil scent and you're good to go. The only recommendation I have would be to order an extra pack of wipes so you can have one in the wash and use one at the same time! The company themselves are helpful and fast to respond to any enquiries you have.' Karen, June 2021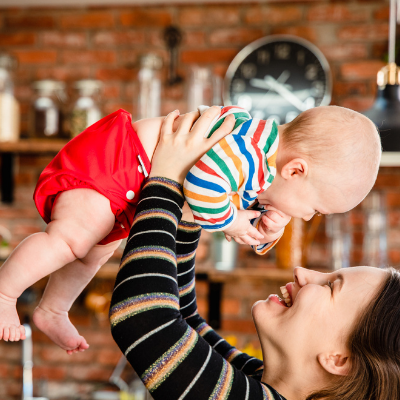 How can I clean my baby's bottom without wipes?
To clean a baby's bottom without wipes, you could choose cotton wool and water. But this is a bit of a faff. The cotton wool sticks to poo like crazy, or leaves fluff behind on your baby. Instead try reusable baby wipes, which are squares of terry towelling that can be used from birth with just plain water and are BRILLIANT at removing sticky meconium poo.
They come in a handy kit which contains everything you need to make using reusable wipes EASY, both at home and out and about.
Obviously using just water means they are fragrance free, great for even the most sensitive baby or delicate skin.
'Love the product! It is not only good for the environment but also for my baby's bum. Nappy rash has gone away after few days of using these wipes! Before we used waterwipes…'' Kotryna, March 22
You don't need to use purified water, just pure water from the tap will do. If your baby is sensitive to the cold, you can even use warm water with your cloth wipes for a more soothing experience!
Tap water and therefore your wipes should be ph balanced, but it depends on which part of the country you live in, some areas may have hard water (more alkaline) and some areas slightly more acidic. This shouldn't impact your baby's skin one way or the other however.
Ever better, reusable wipes can be used with both cloth nappies or disposable nappies. They're more eco-friendly than biodegradable wipes (which often are only biodegradable in a compost heap) and are plastic free. As if that wasn't enough choosing resuable wipes saves money too.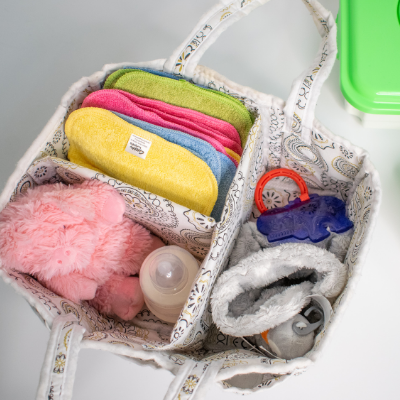 When can you start using baby wipes?
You can use reusable wipes from newborn with water, introducing the essential oil soaking solution or our wet & wipe spray from 6 weeks.
Which wet wipes are best for newborn babies?
The best wet wipes for newborn babies are reusable wipes (and our users on Trustpilot agree with us). They're actually easier to use than disposable wipes, you just need to chuck them in the wash every couple of days. Washable Wipes can be used with just plain water or you can mix it up with various soaking solutions and sprays once they get a bit older. That way you're in complete control of what you're putting on your baby's skin. They're also great for using on faces & hands too.
Plus you'll be saving hundreds of pounds and protecting the planet.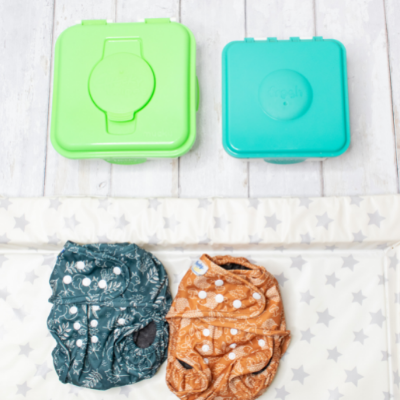 How often should you change nappy newborn?
You should change your newborn baby's nappy every time they pee or poo. For newborns, this could be up to 10 or 12 times a day, so you can see why it's important to use products that won't cause irritation.
Do I need to wipe baby after pee?
Yes,you need to wipe your baby after they pee because otherwise the dried urine could cause irritation.
How do you clean newborn poo?
To clean newborn poo, reusable wipes are the best solution. Because they're fabric, they have a bit of 'grip' which makes cleaning meconium easier.
Firstly, open the nappy and lift their legs gently in the air, then use the nappy to clean the worst of the poo off. Flush the poo ideally, even if using disposable nappies! Then wipe gently to remove the remaining poo smears.
How many packs of wipes does a newborn use a week?
A newborn baby will use two or more packets of disposable wipes per week. Or you could choose reusables wipes instead which means that if you wash every other day, one pack of 25 wipes should do you - at least until you reach weaning.
'Honestly this company is saving me fortunes. I have been using the cheeky wipes on my newborn and they are so much better than disposable wipes and they are so easy to maintain honestly mums you need to switch cost effective and safe for the environment.' Coral, Dec 2021
We hope this been informative. If you'd like more information on switching to reusable wipes, please contact us or complete our reusable wipes questionnaire to get a tailored recommendation just for you! Our team just LOVE to chat pee, poo and periods!