How to Manage Heavy Periods
11 May 2023
Heavy periods make it hard to function normally over your menstrual cycle. If you're someone who experiences heavy period flow, you know how difficult and uncomfortable it can be. Making sure you have supplies, worrying about leaking in public, and managing your schedule to make sure toilets are nearby. It can be exhausting at an already hormonal and tiring time of the month.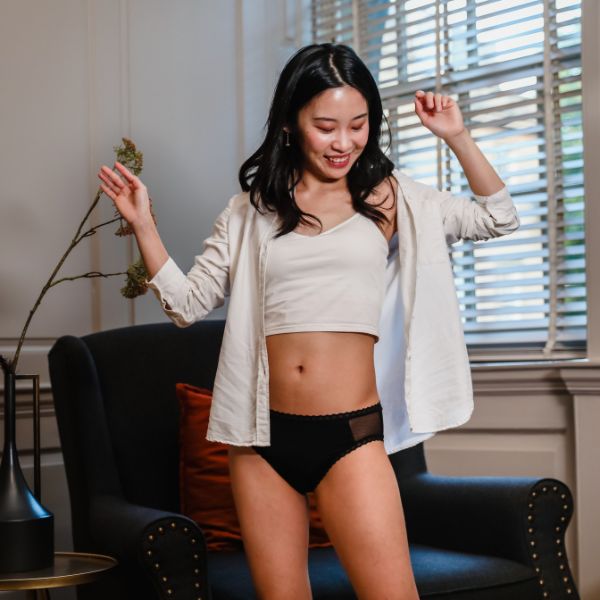 Helping your tween or teen with heavy periods can be difficult too especially if you are at the perimenopausal stage and have unpredictable cycles, clots and flooding.
But don't worry, there are ways to manage heavy menstrual bleeding and make them more comfortable.
"These period pants are a complete game changer! I don't usually leave reviews but the period pants from cheeky wipes are an absolute game changer! Genuinely so pleased with them and I will definitely be getting more. They look cute and seem to make my period disappear like magic! Stayed dry and comfy all day. I have a heavy flow and bleed through tampons so quickly but with these pants it was like I wasn't bleeding at all. I've been recommending to all my friends. Thank you for making my life so much easier!" Phoebe, May '23 trustpilot
What is a heavy period?
A heavy period, also known as menorrhagia, is where you lose a lot of blood, or have periods that last longer than 7 days. Symptoms can include blood soaking through a pad or tampon every hour, having to use double protection, and passing large blood clots - bigger than a 50 cent piece. In some cases, heavy bleeding may be a sign of a more serious condition, such as endometriosis, or fibroids so it's important to chat to a doctor if you are concerned.
How to manage heavy periods
Here are some tips on how to manage heavy periods:
Drinking plenty of water during your period can help keep you hydrated and reduce bloating. When your body is dehydrated, it can make your period symptoms worse. Caffeine can act as a diuretic, dehydrating you further . Opt for sparkling water, squash, or herbal teas instead of coffee and carbonated drinks.
Heavy periods can lead to iron deficiency anaemia, making you feel tired and weak. Eat foods that are rich in iron like spinach, red meat, and lentils.
They can help replenish your iron stores and make you feel more energised. Iron supplements might help so chat this through with your GP.
Period undies are designed to be worn on their own or as backup protection with a pad or tampon. They are an affordable, eco friendly alternative to single use period products. They are made from absorbent materials that can hold a lot of liquid. You will feel more confident and comfortable during your period.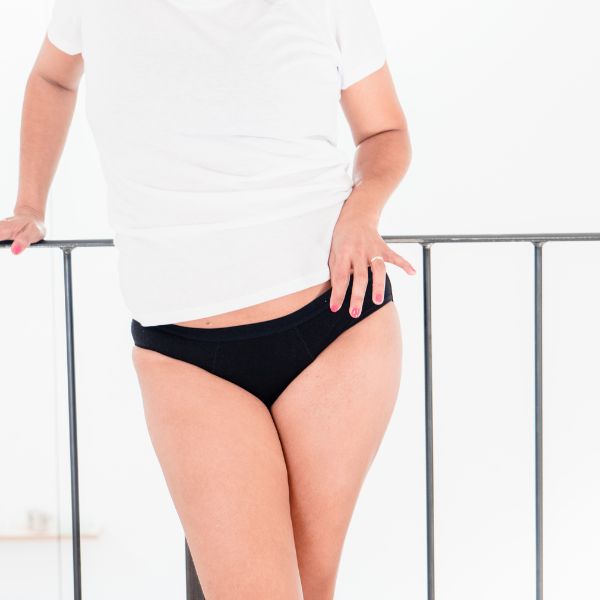 Mix and match styles and absorbencies to cover your changing needs.They are made with layers of cotton that keep you protected throughout the day and dry.
Go for seam free Feeling sleek under figure hugging dresses, or soft, stretchy Feeling cosy bamboo for overnight. Reusable period undies are kinder to sensitive skin than disposable pads.
Gentle exercise can help to ease your cramps and tire you out so you sleep better. As long as you have your period protection set so you aren't worried about leaking.
Go for a walk or finding some pilates online to do in your living room. Regular exercise can lighten your period flow.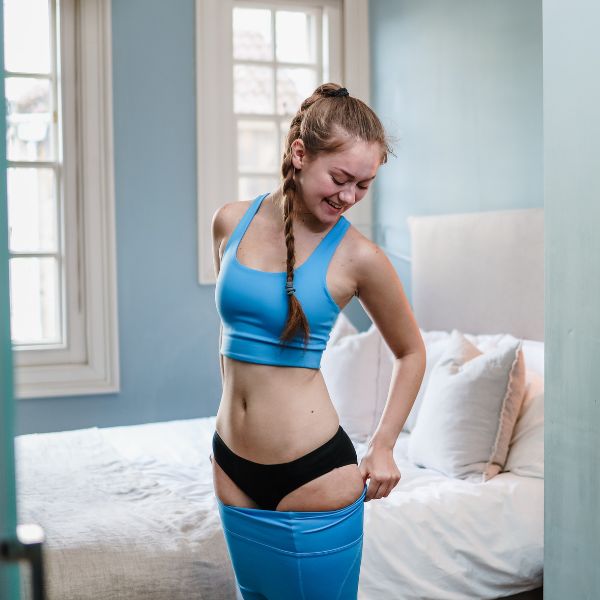 Some people find it harder to sleep in the days leading up to their period due to hormonal fluctuations.
The Journal of Sleep Research found that those who get less sleep tend to bleed more heavily. To maximise your chances of a good night sleep around your period, make sure you are comfortable.
Reusable period pants are a breathable, absorbent, comfortable option to ensure you are not disturbed by irritation or sweating. Ensure that you are comfortable, not too hot nor too cold. Limit your screen time, caffeine, and sugar intake before bedtime.
Period pain can be eased with warmth . Run yourself a warm bath or fill a hot water bottle / warm up a wheatbag.
"Teenage Girls doing their bit for the environment - My teenage daughters heard of re-usable period pants through school and wanted to give them a go. They wouldn't use anything else now!
They rinse out the pants once worn and place in a lidded container so easy for me to deal with and wash.
Admittedly I only buy the pants when they are on offer but my girls are happy with the pants supplied so far. Great idea." Elaine, May '23 trustpilot
These are just a few tips to help you manage your heavy periods. Other options include taking over the counter pain relievers and and talking to your doctor about medications like tranexamic acid to reduce bleeding.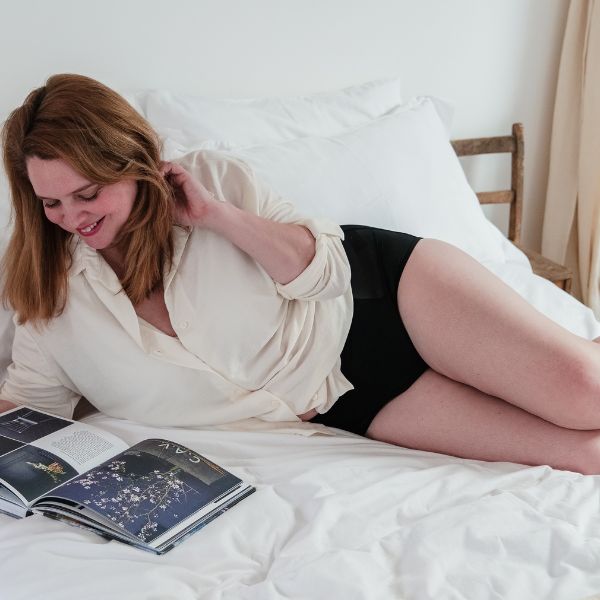 Remember, you don't have to suffer in silence. It's important to take care of yourself and find ways to manage your heavy periods, so you can feel comfortable and confident. We hope these tips help you feel more empowered and in control during your period. Stay healthy and happy!
If you found this blog helpful you may like to read our blog -
Period leaks: Why they happen and how to stop them
As always, if you're unsure of what you need to make the switch, please do drop the team a line or use the online chat function. The team all use the products themselves and just LOVE to chat pee poo and periods, all day long, nothing is TMI and we all love to overshare based on our own experiences...
About the Author: Kirstin Scriven is part of the Customer Experience team at Cheeky Wipes, which since 2008 has been selling the original reusable wipes kit. She is mum to three kids and loves the forest, the sea and the hills!
Along with the rest of our crack team, she spends most days talking about poo, pee and periods and loves a chance to overshare. Cheeky wipes were recognised with a Queens Award for Enterprise in Sustainable Development in 2021, celebrating their hard work over the last 13 years.