The Beginnerís Guide to Period Undies
13 September 2022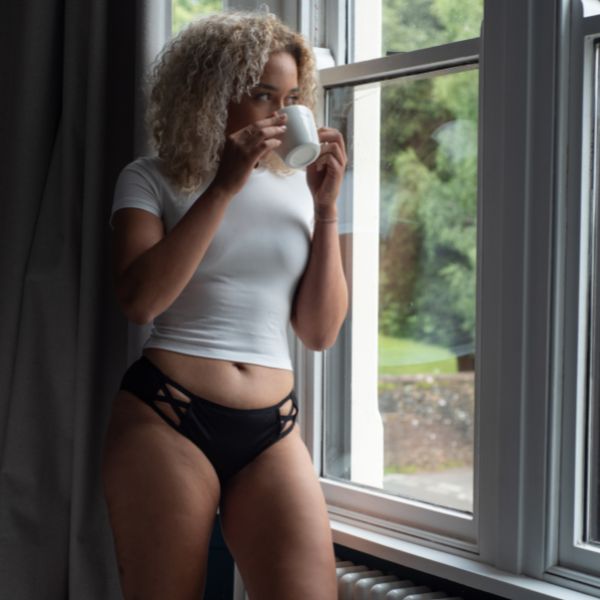 Here's everything you need to know about making the switch to period undies — and why it's worth it.
What Are Period Undies?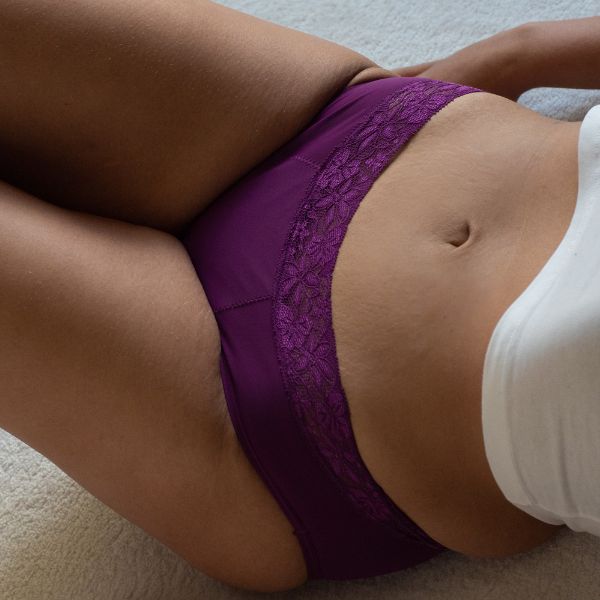 Period undies are knickers with absorbent layers in them to soak up your period or bladder weakness, and stop you leaking. They can be used in place of your usual period products such as menstrual cups, disposable pads and tampons or can be used alongside them.
Reusable undies are great for people who are irritated by disposable period protection, perfect for tweens and teens who are starting out with periods and coping during the school day. They are also so useful during exercise, and are great for weak pelvic floors on long walks or when you know getting to a toilet in a hurry might be an issue!
Period proof pants are perfect for tweens and teens for school days to avoid rustling pads and stalls with no sanitary bins. Pants can be taken in a little discreet wetbag - no different to a pencil case!
Cheeky pants come in over a dozen styles within multiple levels of absorbency and are not only comfortable and reliable but also cover everything you need from pants- choose stylish, sexy, full cover, thong, sporty, boy brief. We hope we have everyone's style and needs covered!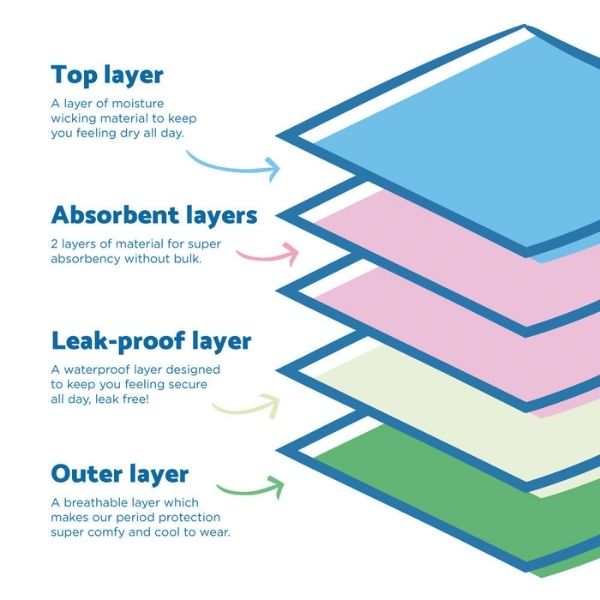 Period undies contain absorbent layers of fabric that allow menstrual blood, urine and discharge to pass through a top layer of cooling, breathable cotton, leaving you feeling dry. It soaks into an absorbent fabric core with a layer of leak proofing to stop wetness coming through.
Period undies work by absorbing period blood, urine, sweat and discharge.
You can wear period underwear just like normal underwear when needed and change in line with your flow.
If you have light periods, discharge or are exercising and worried about sweat, opt for our light to moderate flow period pants which contain around two tampons worth of flow.
If you have heavy periods, have a long shift at work, want to last a whole school day or can't get to a toilet for a while opt for our heavy flow period undies which will last up to 12 hours.
It is a good plan to change pants in the morning, afternoon and bedtime for hygiene and freshness - even if they have more absorbency.
Once worn the pants can be rinsed in the sink or shower until the water runs clear - this is best with cold water. This will help with stains and prolong the life of your pants.
The rinsed pants can be washed straight away if you have a load going on, they can be stored in a wetbag until washing or left soaking in cold water with some tea tree oil, stain remover, a bit of washing powder or even salt until you are ready to wash - make sure this is a max of a day or two.
Period panties are best washed in a machine on a longer cold wash cycle of 30 degrees. Blood is a protein and can set if heated (think of an egg). They can go in with your normal wash load as most of the blood / urine has been rinsed clear - I've been doing this for the last ten years, with the kids school uniform and the family are none the wiser!
Period pants dry quickest when hung inside out to dangle in a warm or breezy place. Washable undies need to avoid heat to protect their waterproof layer, so avoid heated airers, radiators, and tumble dryers. They can be near but not touching a heat source and can go in airing cupboards or out on the line!
Make sure they are fully dry before storing away for next months - no-one wants musty grundies!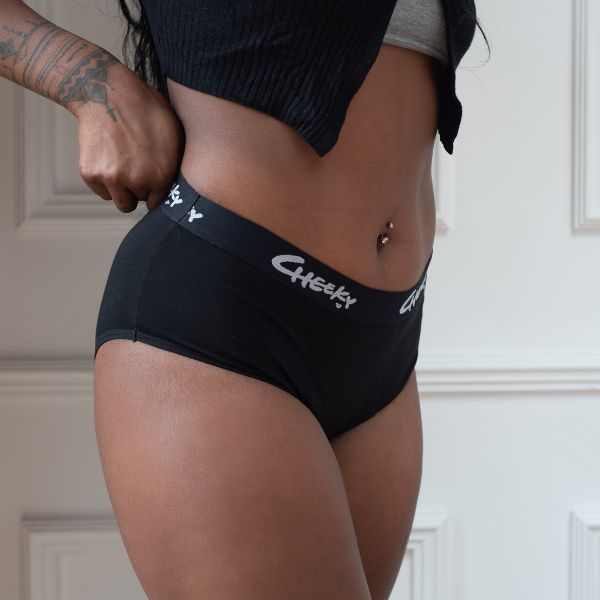 No, you don't have to wear a menstrual pad with period undies. A pair of period underwear can be worn alone depending on your flow and the absorbency level of the pants. We have a handy period pants comparison guide here so you can choose the style and flow that suit you best.
If you are out and about for the day and it would be hard to change pants fully at work or school you can use a sanitary pad in the pants. Then at lunchtime you can remove the pad and carry on for the rest of the day in the pants alone.
If you have very heavy periods using a pad and pants together can add extra protection.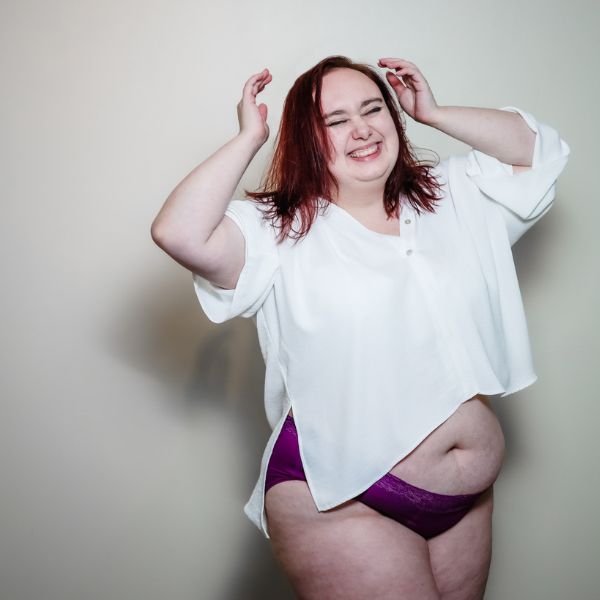 Yes, period undies work, they are designed to replace traditional pads and tampons and cover the whole of your menstrual cycle, on light and heavy flow days. I have used them for two years with perimenopausal flooding and get on great. Change in line with your flow to avoid leaks.
As always, if you're unsure of what you need to make the switch, please do drop the team a line or use the online chat function. The team all use the products themselves and just LOVE to chat pee poo and periods, all day long, nothing is TMI and we all love to overshare based on our own experiences...
About the Author: Kirstin is part of the Customer Experience team at Cheeky Wipes, which since 2008 has been selling the original reusable wipes kit. She is mum to 3 and loves the forest, the sea and the hills!
Along with the rest of our crack team, she spends most days talking about poo, pee and periods and loves a chance to overshare. The business was recognised with a Queens Award for Enterprise in Sustainable Development in 2021, celebrating their hard work over the last 13 years.