The Beginnerís Guide to Incontinence Pads
30 December 2022
Urinary incontinence is a very common problem but can be embarrassing for sufferers.
Types of urinary incontinence vary. Many people experience occasional small leaks when they sneeze, laugh or do star jumps; others struggle with pressure on their bladder which creates a sudden urge to urinate that is so strong they don't make it to the toilet in time.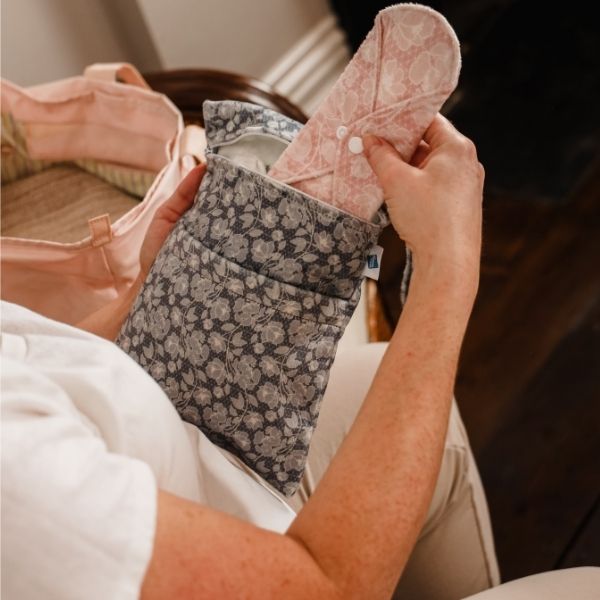 Pregnancy and childbirth, hereditary factors, and ageing pelvic floor muscles can all contribute to bladder weakness. Although it predominantly affects women, children and men can struggle too. Enlarged prostates and overactive bladders can also contribute to different types of incontinence, including overflow incontinence or mixed incontinence.
The need for protection at all times 'just in case' involves spending lots of money on incontinence products which may get wasted if bladder leaks are unpredictable.
Having disposable incontinence pads next to the skin at all times can lead to, or aggravate sore, irritated, sensitive skin. How to make a bum deal worse!
Many people find self-consciousness and shame stop them seeking help from a healthcare professional, it is such a common issue, we here at Cheeky wipes hope to help dispel the taboos surrounding bladder weakness and give you back your freedom and confidence!
Pelvic floor health can be improved and treatments for urinary incontinence depend on the type of incontinence you suffer with. Generally, losing weight and training your bladder muscle over time will help the amount your bladder can hold. Plus pelvic floor exercises, where you contract and relax your muscles will help strengthen and tone.
Our beginners guide to incontinence pads covers -
Incontinence pads are absorbent material designed to be affixed to your underwear to catch leaks from bladder weakness.
Reusable incontinence pads are made of natural fibres and are designed to wick moisture away into an absorbent core, whilst the area next to your skin stays dry.
They have a waterproof layer to stop urine leaking onto your clothes.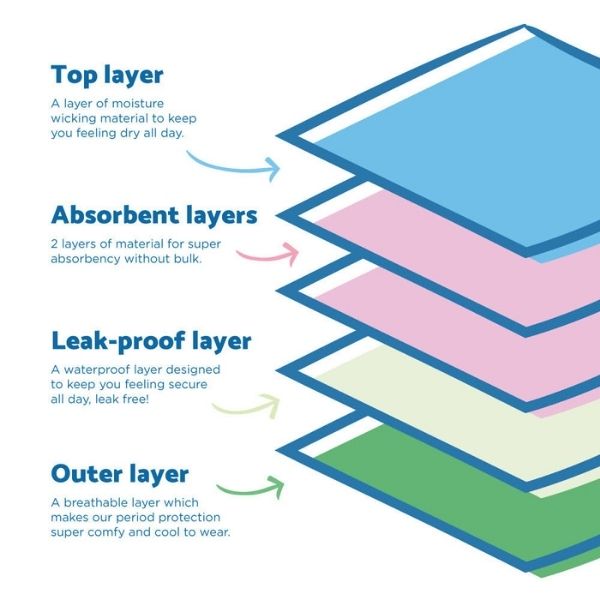 Some, like our Fearless pads are impregnated with charcoal to keep odours under control. Washable incontinence pads absorb urine, protect sensitive skin and save you money almost straight away!
Disposable pads can be costly, add to landfill, run out and put lots of chemicals next to your skin for prolonged time.
They are easy to waste if used 'just in case' a leak occurs. They offer a false convenience and leave bulky waste smelling in your bins!
"Incontinence Medium Fearless pads. Took a short time to get used to. Wish I had known about these earlier!
Wouldn't change back now. Great product washes well. Highly recommend." anon trustpilot, Oct 22
To use incontinence pads, choose the correct absorbency for your needs and change once used. Cheeky reusable bladder weakness pads come in four sizes and absorbencies to suit your needs from super light 19cm pads to hold urine from infrequent small leaks, to 33cm pads shaped to help overnight or if you spend time sitting down.
They function in the same way as disposable pads but instead of dropping into the bin, just rinse and pop them in the washing machine. Once you have rinsed your pads or pants they can be stored in a soaking tub with water and tea tree or dry stored in a wetbag.
They can be washed along with your other everyday washing just stick to 30 degrees and avoid fabric softener - this will build up on the fabric and stop it absorbing. You can see all of our washing and care guides here.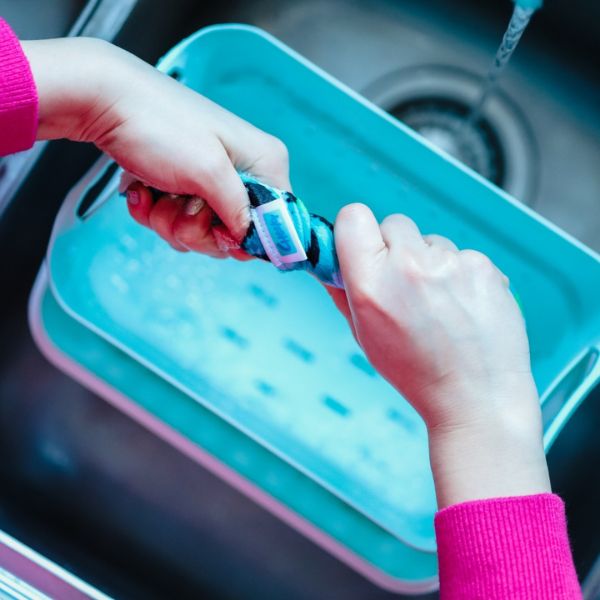 Feeling Fearless incontinence pads are a perfect option for older people with mobility issues and for those coping with disabilities who suffer with urge incontinence that makes getting to the toilet in a hurry tricky.
"They are really soft and nice to wear, and I'm so pleased that I've found them. I've tried other reusable pads before, but because they were primarily menstrual pads they just didn't do what I bought them for. These are proper incontinence pads - and boy, do they do the job! Certainly going to buy some more."
Incontinence pads or pants should be changed once you have wet them. Replacing and washing yourself regularly throughout the day will help to avoid the added worry of smelling of pee.
This is easy to manage at home in the comfort of your own bathroom. Wiping with toilet paper alone may leave you with ammonia sitting on your skin causing soreness and smells.
Using reusable wipes can be more hygienic and soothes sensitive skin.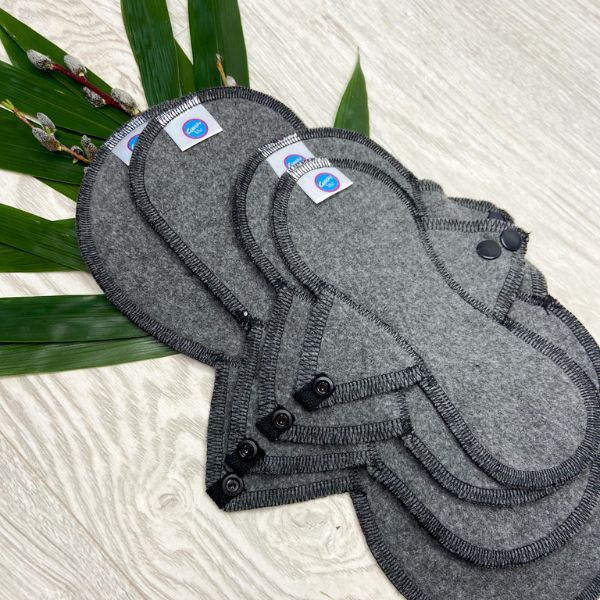 When out and about just pop a couple of damp wipes in a wetbag, much easier than trying to discreetly wet toilet tissues before disappearing into a stall. If urine smells are a worry for you our Feeling Fearless pads are the perfect solution. They are impregnated with charcoal to avoid odour build up.
No, incontinence pads aren't the same as menstrual pads, however they can often be used interchangeably for light incontinence. All of our Cheeky pads can be used for light bladder control issues and for periods so no need to buy twice. Each type has liners, day pads and night pads. All of our period pants work well for incontinence too.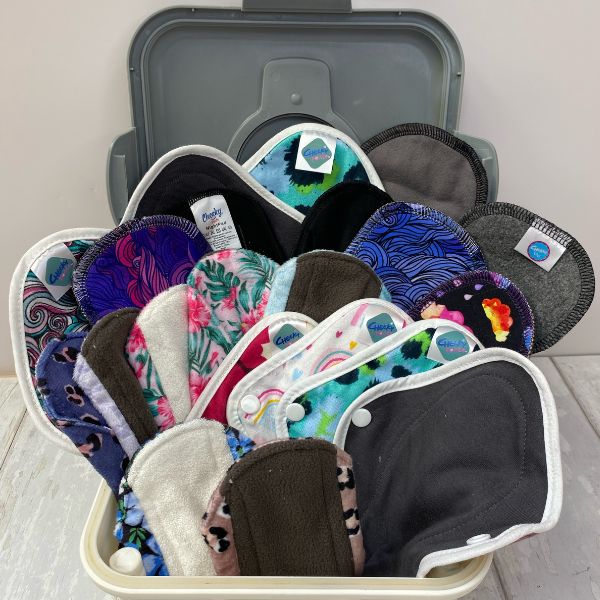 Feeling Fearless high absorbency pads are best for incontinence due to their charcoal impregnation, designed with incontinence and odour control in mind. They come in superlight 19cm pads right up to extra large 33cm pads shaped for night time use or people who are lying down for extended amounts of time.
All our incontinence pads were designed by our expert Penny Broderick, they have a brushed cotton top permeated with charcoal to trap odours. They are super thin with high capacity for fluids and shaped to best catch leaks quickly, keeping your skin dry. Opt for our standard grey pads or push the boat out for our beautiful hand made limited edition pads.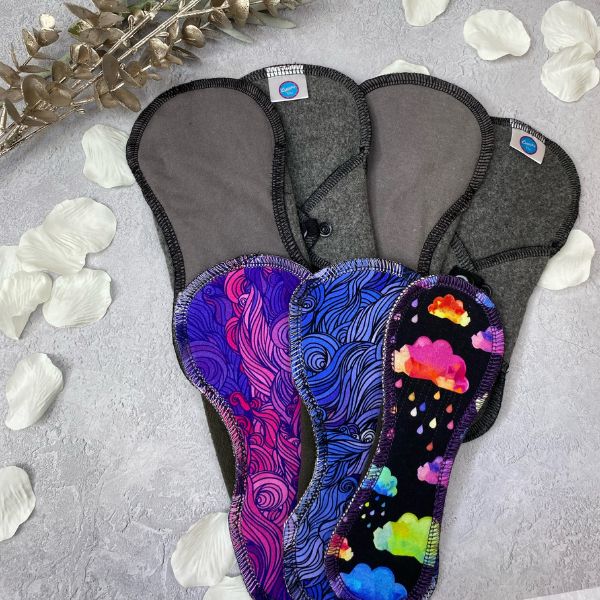 If overnight leaks are a problem for you, to avoid disruptive bed changes in the night use a mattress protector for extra leak prevention.
If you found this blog helpful you may like to read our blogs -
The beginners guide to period undies
As always, if you're unsure of what you need to make the switch, please do drop the team a line or use the online chat function. The team all use the products themselves and just LOVE to chat pee poo and periods, all day long, nothing is TMI and we all love to overshare based on our own experiences...
About the Author: Kirstin Scriven is part of the Customer Experience team at Cheeky Wipes, which since 2008 has been selling the original reusable wipes kit. She is mum to 3 and loves the forest, the sea and the hills!
Along with the rest of our crack team, she spends most days talking about poo, pee and periods and loves a chance to overshare. The business was recognised with a Queens Award for Enterprise in Sustainable Development in 2021, celebrating their hard work over the last 13 years.