Do Cloth Nappies Restrict Movement?
17 July 2023
There is no evidence to suggest that reusable cloth nappies restrict movement. They also don't hinder your child reaching their developmental milestones such as rolling, sitting, crawling or walking.
If they did, there would have been generations of non mobile toddlers, with just the folks born in the latter part of the 20th century learning to walk without intervention!
Humans have been walking the planet and having babies for around 6 million years. All of these babies will have worn some sort of absorbent, leakproof protection against soiling themselves, their clothing and their caregivers. Our ancestors did just fine and so will our babies.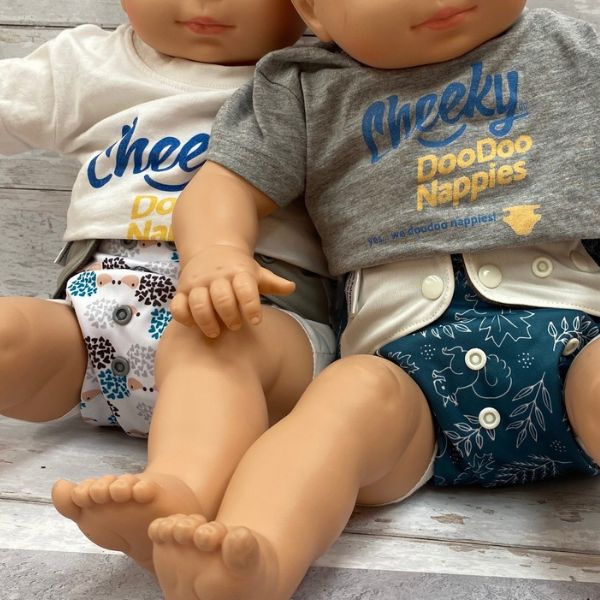 Disposable nappies appeared during WWII and became popular in the 70's, but they are a recent development in human history.
Disposable nappies are a single use blight contributing tons of non degradable waste to our landfills. The average baby uses 2,700 diapers a year. Single use nappies may harm babies' skin due to plastics, dyes, and chemicals. Soft cotton or bamboo clothes are more comfortable than plastic or paper.
Reusable nappies were the norm
Reusable nappies have been tried, tested, and have improved over the years. Disposables are new and are not viable long term for the planet.
In order to enact the necessary climate drawdown and reverse global warming they need to be phased out just like supermarket plastic bags and fossil fuel using cars.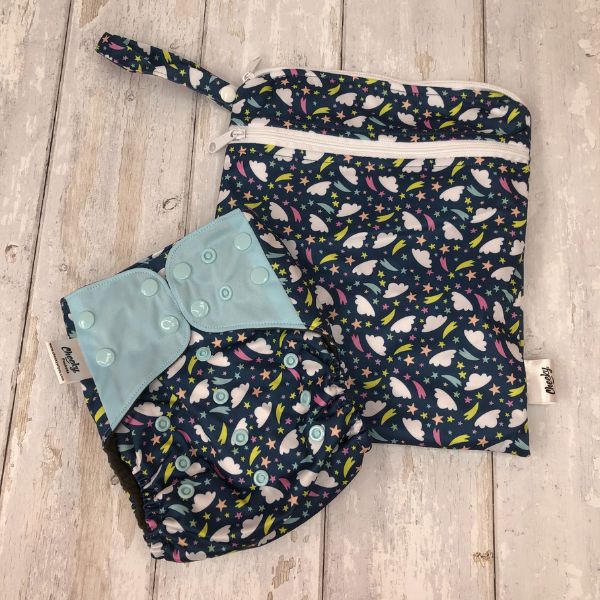 Hip position
Modern cloth nappies don't hinder your child's development. In fact, reusable nappies can actually put babies legs in the optimum position for healthy hip development.
Occasionally hip dysplasia develops on the womb when large babies (often first born girls) are cramped within the womb. The head of the femur moves out of the correct position within the hip, creating a shallower socket. In later life, this can cause pain within the hip and hip flexor muscles.
Bulky nappies are so helpful that specialists encourage babies with hip dysplasia to use cloth nappies (or to double up on disposable nappies) to bring the femoral head and hip joint into alignment.
Our colleague Michelle avoided physical therapy and hip surgery as a baby by wearing 6 terry towelling nappies! I've asked for photos .....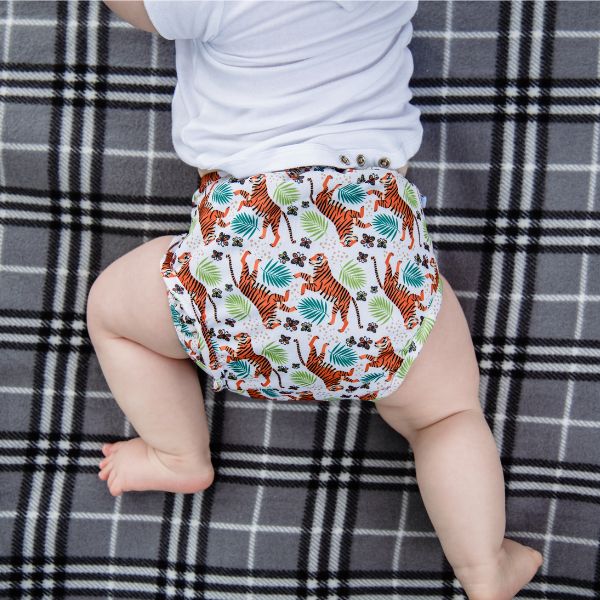 Modern cloth nappies are not just eco friendly they are also hip friendly!
"Fantastic reusable nappies! Today is my first full day of using your Cheeky DooDoo nappies and I am in love! I haven't used cloth nappies before (this is baby no.3), but as I am already a big fan of several of your other products I felt confident to try your nappies and you did not disappoint!
Each nappy has comfortably lasted 2-3 hours with no leaks, even when my little one did a huge poo in the car seat! I thought it might take me a few days / weeks to be convinced, but after just 24 hours I'm sold! They are also very easy to wash and dry thank to the 2-part design.
Your customer service has also been fantastic along the way, prompt and helpful replies to my endless questions made me more confident to give it a go. I wish I could give you all a high five!" Trustpilot May '23
Bow legs
There is no evidence supporting a link between washable nappies and bow legs. Many babies legs bow and this straightens out as they grow and gain strength from crawling and walking.
Nappy free time
Some time everyday without nappies altogether can benefit your child's development and skin health - regardless of whether they wear reusable or disposable diapers. Nappy free time can be useful for babies mobility. Allowing your little one to roam freely without a nappy can help them strengthen their muscles, improve sensory awareness, and even aid in the potty training process later on.
You can use a washable waterproof changing mat to avoid any mess.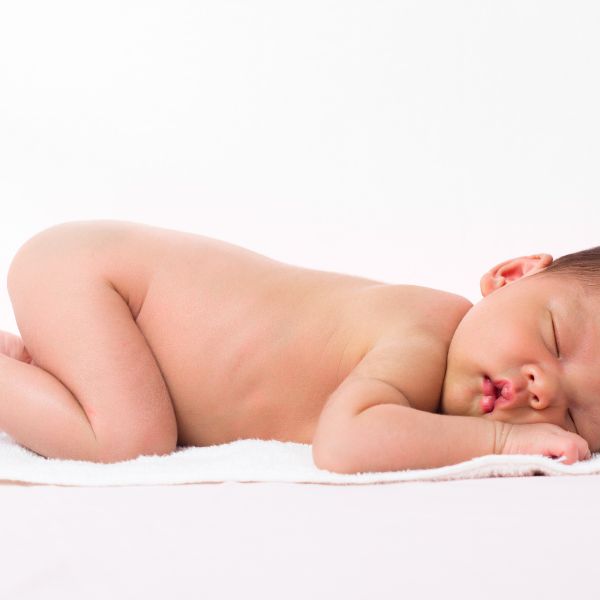 Remember, parenting is a journey, and we're all in this together. So, let's embrace the cloth nappy revolution and keep those little adventurers exploring and growing happily!
If you found this blog helpful you may like to read our blog -
The Beginners Guide to Reusable Nappies
As always, if you're unsure of what you need to make the switch, please do drop the team a line or use the online chat function. The team all use the products themselves and just LOVE to chat pee poo and periods, all day long, nothing is TMI and we all love to overshare based on our own experiences...
About the Author: Kirstin Scriven is part of the Customer Experience team at Cheeky Wipes, which since 2008 has been selling the original reusable wipes kit. She is mum to three kids and loves the forest, the sea and the hills!
Along with the rest of our crack team, she spends most days talking about poo, pee and periods and loves a chance to overshare. Cheeky wipes were recognised with a Queens Award for Enterprise in Sustainable Development in 2021, celebrating their hard work over the last 13 years.