Why Switch to Modern Cloth Nappies - Cheeky Wipes Australia?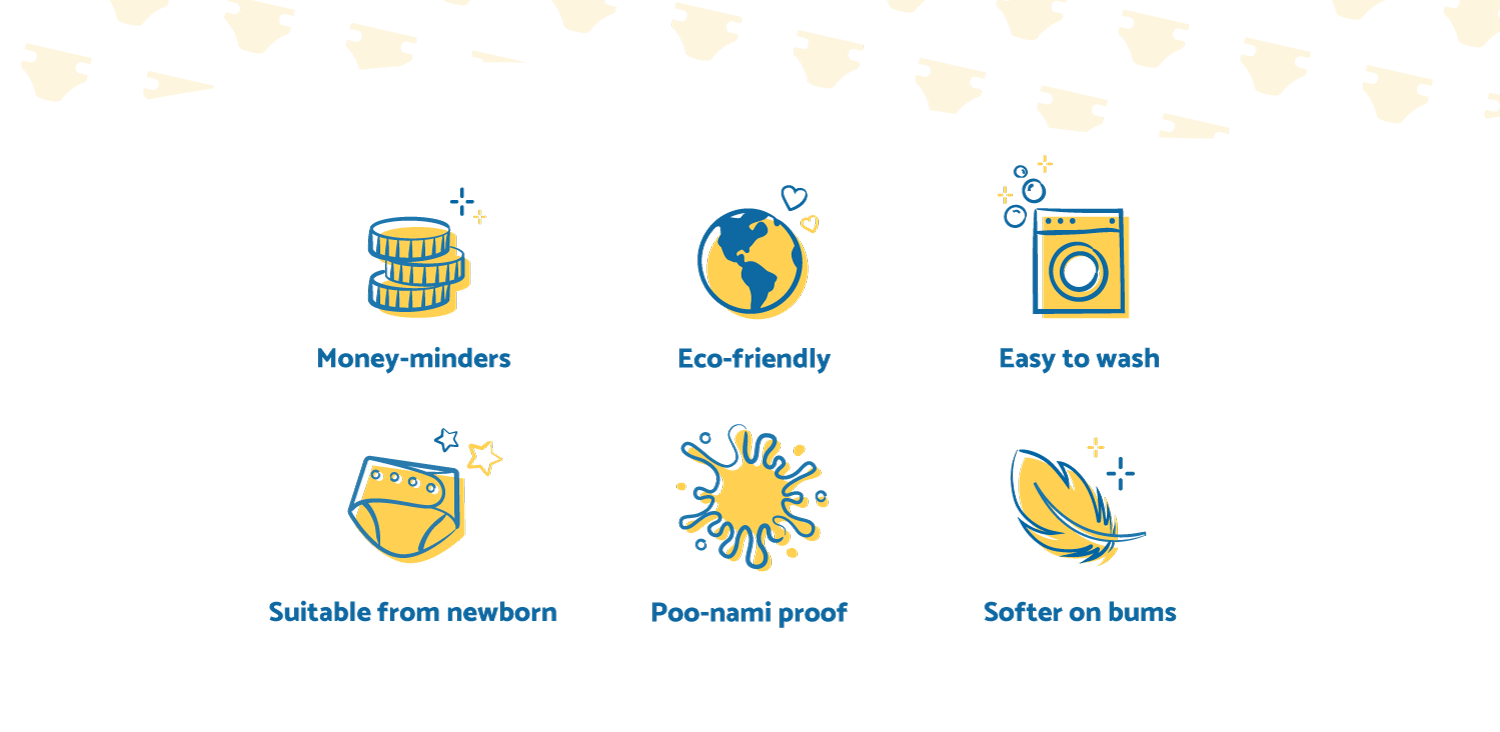 Our mission here at Team Cheeky is to educate and inspire everyone to switch to SIMPLE REUSABLES.
We love it. We can quite happily chat for hours about why you should choose reusables rather than single use. But, as busy parents ourselves, we understand that it needs to make your life easy too.
That's why we genuinely believe that switching to reusable nappies is actually the easy option. Sure, you've got to wash the nappies, there's no getting away from that. But, like most things with babies, getting into the routine of it early on should mean that's straightforward enough.
The upside of reusables is that you'll never have to walk to the corner shop in the rain when you run out of nappies - and of course it will save you a fortune too.
When we decided to launch cloth nappies (after being asked, 'do you do reusable nappies?' for years), we had really clear design goals:
had to be simple to use
slim fitting
absorbent enough to use overnight
poo-nami proof!
Thankfully, we had a crack team working on the design. Myself and Claire, our Operations Manager used cloth nappies for 16 years on 8 children!
We feel really strongly about authenticity here at Team Cheeky, which is why we don't stock menstrual cups because I couldn't get on with them, and therefore don't feel comfortable selling them. We knew that the nappies we preferred best were two part nappies because they ticked all the boxes we needed and consisted of the absorbent nappy, plus the waterproof wrap - easy!
We had found 'all-in-one' nappies looked super cute and appeared to be easy to use. However, we found that they didn't fit brilliant and that meant they had a tendency to leak which made them sort of pointless. If a nappy doesn't do it's job in containing wee and poo, then it's not simple and not for us. Having to completely change a wriggly 4 month old, covered in poo right up their back because the nappy couldn't hold their poo-nami is the last thing you want!
So we also brought on board Penny Broderick, who founded the UK Cloth Nappy Library Network and is a self-confessed cloth geek, and over an 18 month period we trialled and tested the nappies until we were happy with the results.
We didn't stop there however!
We asked 100 parents to road-test the nappies for us and the response was overwhelmingly positive, needing just two small tweaks before we launched them properly.
Why are two part nappies best? What is a two part nappy?
Wrap - This is the waterproof outer shell which is lined in PUL to prevent leaks. The Cheeky Doodoo Wrap has a double gusset which for extra poo-nami protection and comes in one size with lots of poppers so it's adjustable for newborns or older babies
Absorbent inner - The Cheeky Doodoo nappy is made from charcoal grey bamboo viscose because why would you make one of the dirtiest things you will ever wash white? The material means that it's super absorbent and comes in three sizes:
Size 1: 'Newborn',
Size 2: 'One size fits most'
Size 3: 'Toddler'
To save money you can simply purchase the 'size two' which is 'One size fits most' and wait until your baby gets a little older before starting to use them.
For newborns, just fold some muslins into their wrap instead, which is perfect for newborn poo.
Additional items
Liner - we prefer a fleece liner to trap poo and keep wetness away from baby's skin. We aren't fans of paper liners. Even allegedly 'flushable' ones don't biodegrade easily and are useless at wicking away moisture, so your baby will stay feeling wet. (Would you want to sit with a bit of wet paper towel in our knickers? Me neither!)
Booster - brilliant for heavy wetters, or overnight use, adding in an additional booster amps up your absorbency. You can even use more than one if you need to. Our boosters come in two different sizes which can be used on any of our nappies.
Use the nappy by itself when they are little, keeping the nappy slim-fitting, then add in a single or double booster as they grow.
If you've got any questions at all, Kirstin and Erika on our customer services team are nappy experts and are always on hand to answer any questions you might have, or help with a tailored recommendation for what you need. Just drop them a line!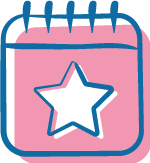 We know our nappies are ACE and as such we know you'll love them so we're
giving you a 45 day no-risk trial offer on our trial bundle.