Why Switch to Reusable Cotton Pads from Cheeky Wipes Australia
If you are already using cotton wool with your facial products, making the switch to reusable make up remover will be one the simplest swaps you can make!
Switching from using makeup removing wipes, then there's even more eco-benefits!
Not only will it cut down on the amount of waste added to landfill but you will save money too. You also won't run out and now that you may be travelling again, reusable makeup removing wipes are so easy to pack up and take with you.
If you're wondering why are reusable makeup pads better, we'll explain a little further....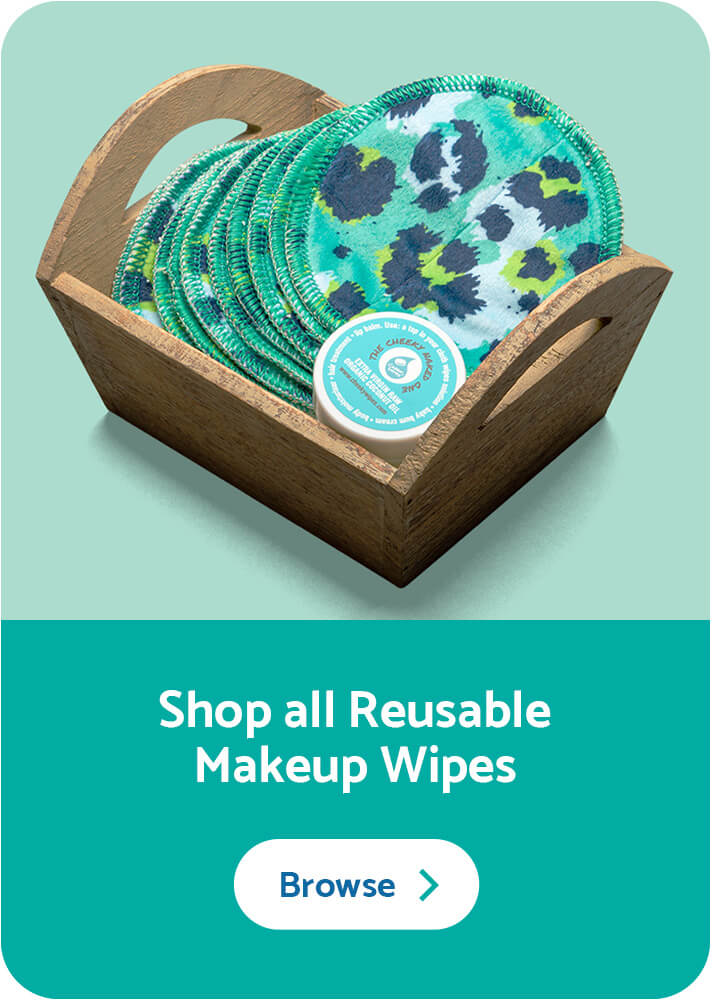 Do reusable makeup pads work?
Yes! They're perfect for all skin types, even sensitive skin! Use our luxury bamboo pads work brilliantly with warm water and an oily or soapy cleanser for a perfect clean up. Choose our bamboo & cotton pads for exfoliating with micellar water or lotion.
Our organic cotton pads are great with toner or oily eye makeup remover to gently wash away even the stubbornest waterproof mascara
Why should you use reusable cotton pads?
If you think about all the pads and wipes that are used daily in the UK to remove makeup, it would be staggering. Switching to reusable cotton pads doesn't just save on landfill because they can be washed in the washing machine.
They're more eco friendly because the carbon footprint of producing a set of reusable makeup remover pads which can be used over and over again for years is much less than either cotton wool, makeup wipes or face wipes.
How do you clean reusable makeup removal pads?
The best news is that reusable cotton or bamboo rounds are hygienic. Wash your cleansing cloths in our mesh laundry bag, then once they're dry simply take your cleansing cloths and air dry them. We love using a sock / octopus hanger for these!
How many times can you use reusable cotton pads or reusable bamboo pads?
The good news is that for a small up front cost, your reusable cleansing pads can be used again and again and again. Even better, you'll generally find that they need just one or maximum two pads to remove even the heaviest makeup. That's because you can rinse the under the tap and reuse during the same clean up session.
Got any more questions? Feel free to contact our fantastic customer service team which will be only too glad to help!