FAQ: What about pee?
If you're of a certain age (like us) or have had kids (like us), you'll know that little leaks can be a problem.
Obviously, your first port of call should be trying to fix it (we're looking at you Kegel exercises and Kegel weights) but in the meantime, our range of reusable incontinence pads and pants will keep you feeling comfortable and able to go about your daily life.
They are formed of 4 layers, trapping wetness and wicking away from your skin, and with a waterproof layer which stops leaks onto your clothes.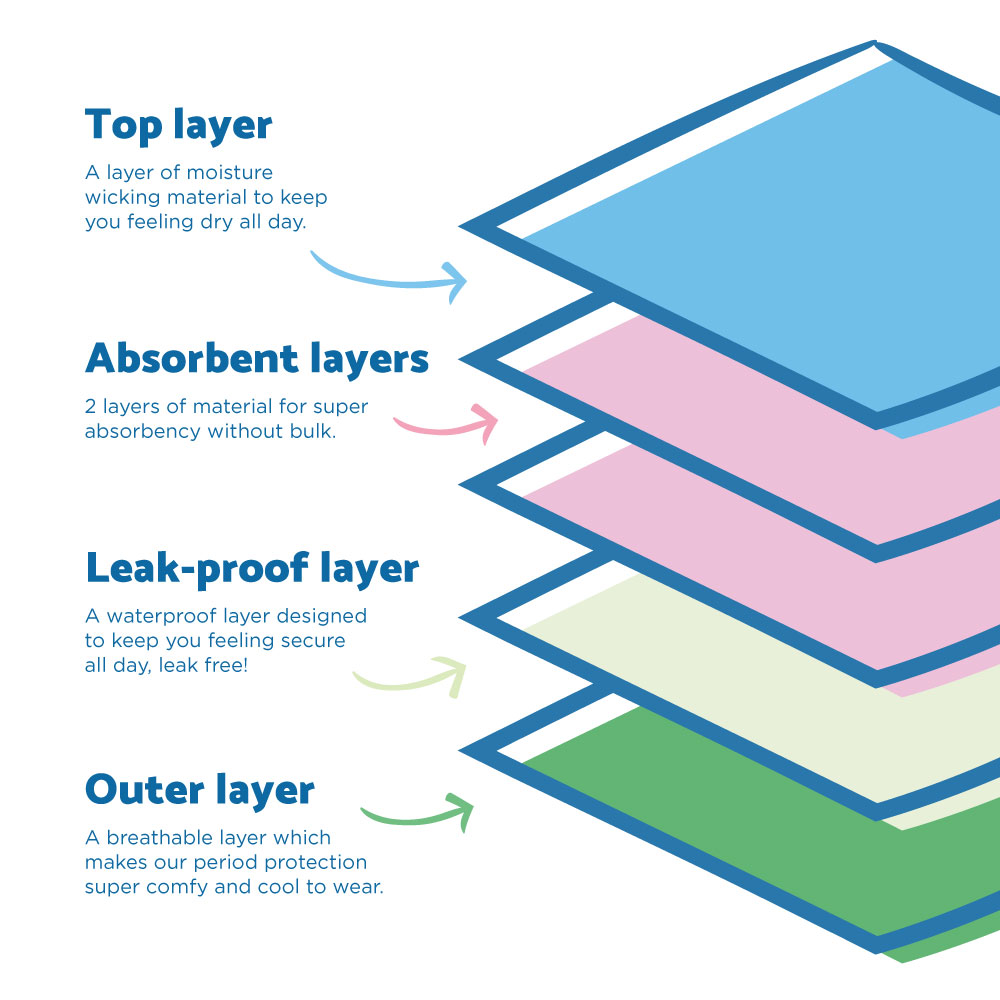 Isn't washing soiled pads gross? What about pee in the washing machine?
Here at team Cheeky, we think that it's much more gross to keep chucking things into landfill (or our sewage system!) Pee washes out really well, we like to pre-soak our used pads and knickers just so that they wash well. If you're using these for periods too, then a 30c wash or lower is recommended (higher temps set blood stains).