Meet the Team at Cheeky Wipes Australia!
Hi, I'm Helen, mum of 4 and founder of Cheeky Wipes. They say that necessity is the mother of invention and that's certainly been true for me. I've suffered from eczema for more than 40 years and I established Cheeky Wipes with our skin friendly, reusable baby wipes kit back in 2008 when I was pregnant with baby number 3.
The company has grown from being a garage start up run by my lovely in-laws to turning over £4.5 million pounds in 2020. Since 2016 alone, we have saved over 80 million single use products from landfill, something we are very proud of.
Here's Jo, Ness & Helen discussing how we LOVE to talk pee, poo and periods....
Let me take a moment to introduce you to a few more of the team....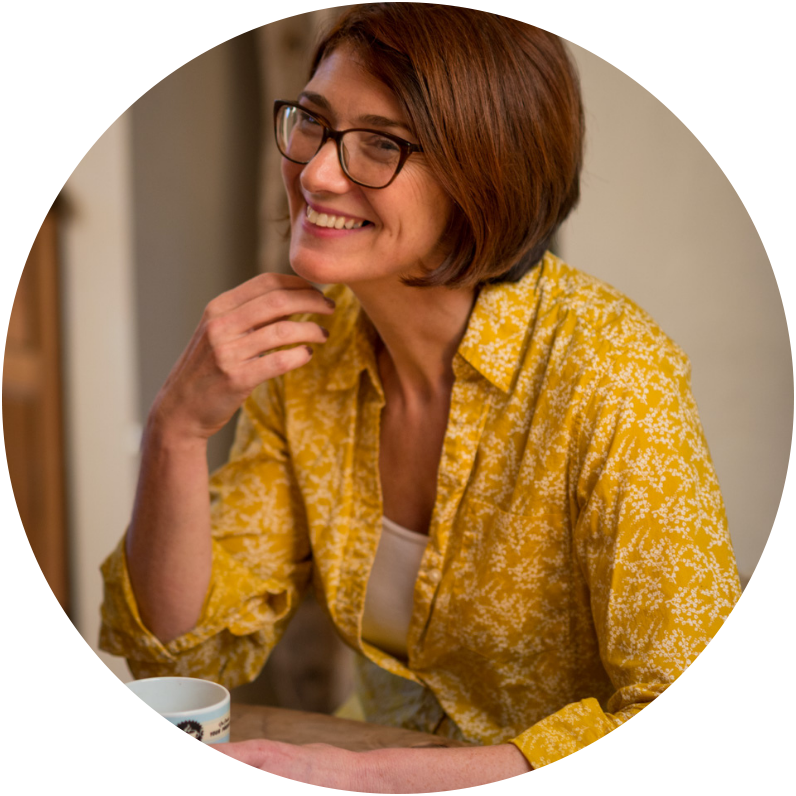 Helen Rankin
Founder
Favourite Cheeky Wipes Product: Torn between the toilet paper alternative kits, the luxury makeup removing pads and the period pants!
Favourite Activity: Walking my dog along the beach. Or cooking (and eating…) I'm a bit of a pig!
One thing you might not know about me: Helen's dedication to the business knows no bounds, especially at 5am when she can be found replying to emails very loudly (not helpful when sharing a hotel room with Claire and Jo at a Baby Show).
Helen is our cool-headed and hugely dedicated founder . She is the reason all of us came into the business, and - in fact - became passionate about the world of reusables in general . Cheeky Wipes is a huge passion of Helen's and she gets involved in everything, packing boxes of kits, creating 'how to' videos about our toilet paper alternative wipes, mans our live chat, writes blog posts...the list goes on.
In her 'spare time', Helen also works with schools, councils and childcare facilities to educate about reusables and get product into their hands for trial and support of their students and staff . She'd like to say a HUGE, MASSIVE, CAN'T SAY IT LOUD ENOUGH, THANK YOU! to each and every one of you who supports us, buys from us, or raves about us to a friend. This business truly is her 5th baby and it means the world to have you with us.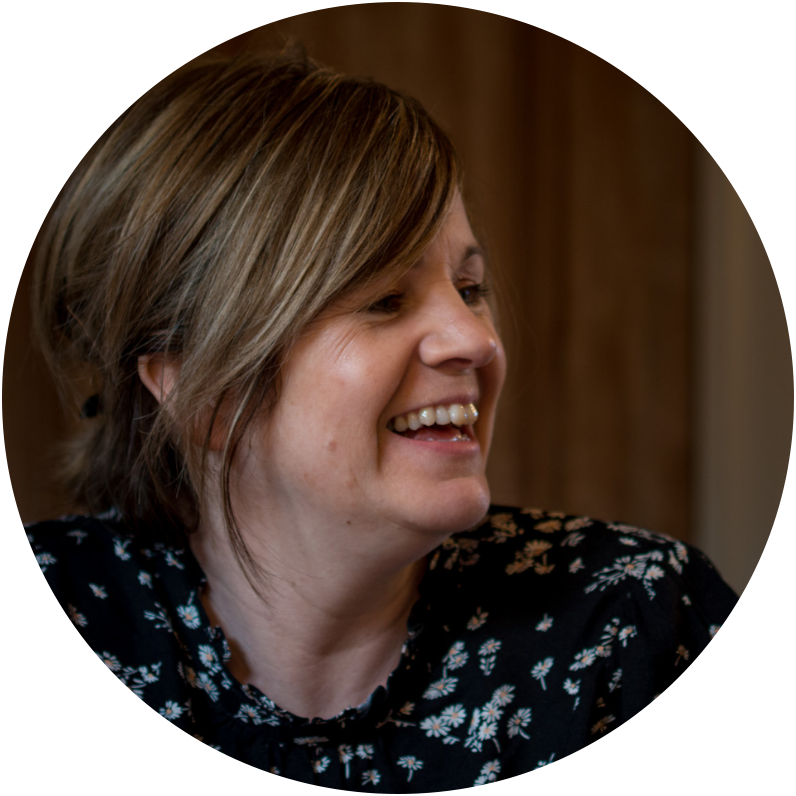 Claire Sheridan
Operations and Product Development Manager
Favourite Cheeky Wipes Product: The TP alternative kit!
Favourite Activity : Cooking (then eating said cooking!)
One thing you might not know about me: I'm quite shy until you get to know me and then I'm very funny….especially after a few gins / wine!
For 9 years Claire has been an integral part of the business, but recently she has gone above and beyond, creating entirely new ways of doing things (which turned out to teach us loads about team efficiency).
She is at one with the printer, minimising time wasted in the picking and packing teams, smashing personal best after personal best of how many deliveries could be despatched in a day (800 by the way!!) All while managing suppliers worldwide and ensuring the warehouse team are healthy, happy, safe and secure.
We would be lost without this brilliant human!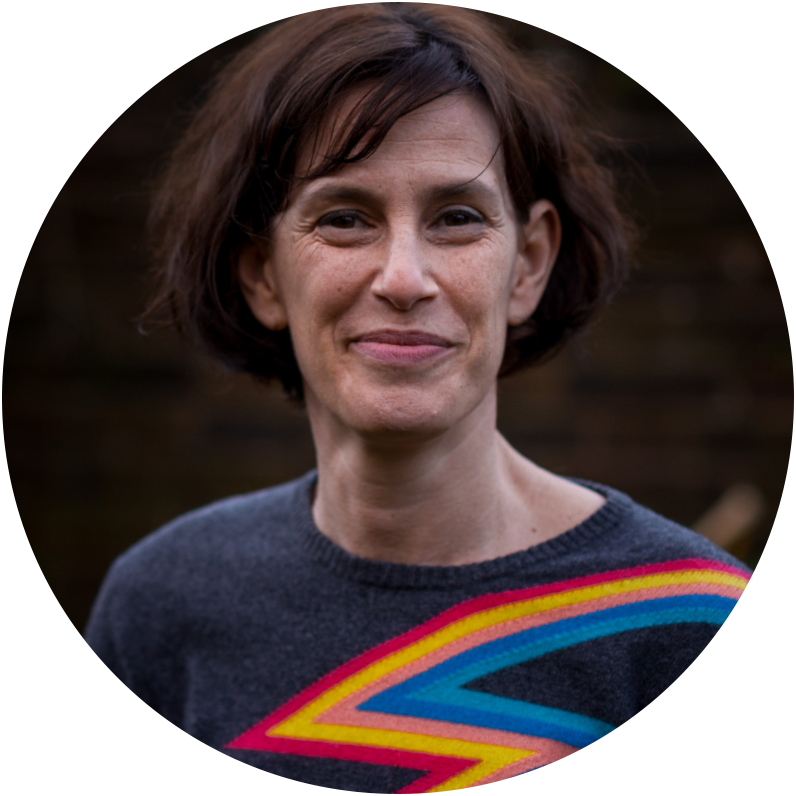 Jo Van Huet
Customer Experience Manager
Favourite Cheeky Wipes Product: Feeling Pretty period pants, total game changer
Favourite Activity: Smashing a @thebodycoach Hiit session (swiftly followed by a rehydrating G&T) .
One thing you might not know about me: I met Helen (founder) 20 years ago on the same night that I met my now husband!
Jo is our superb Customer Experience Manager, or - as we like to say - Chief Happiness Officer. If you've ever queried an order's whereabouts, asked for advice on what period pants to buy, or tried our awesome new Live Chat function, chances are you'll have 'met' Jo .
Patient, INCREDIBLY knowledgeable about all things Cheeky, hugely passionate about showing people her stain free cloth period pads at Baby Shows (she will warn you first) and usually heard extolling the virtues of a reusable baby wipe, Jo has been the first port of call for customer questions for the last 7 years, making 500 customers a week incredibly happy with honest, warm, smiley customer service.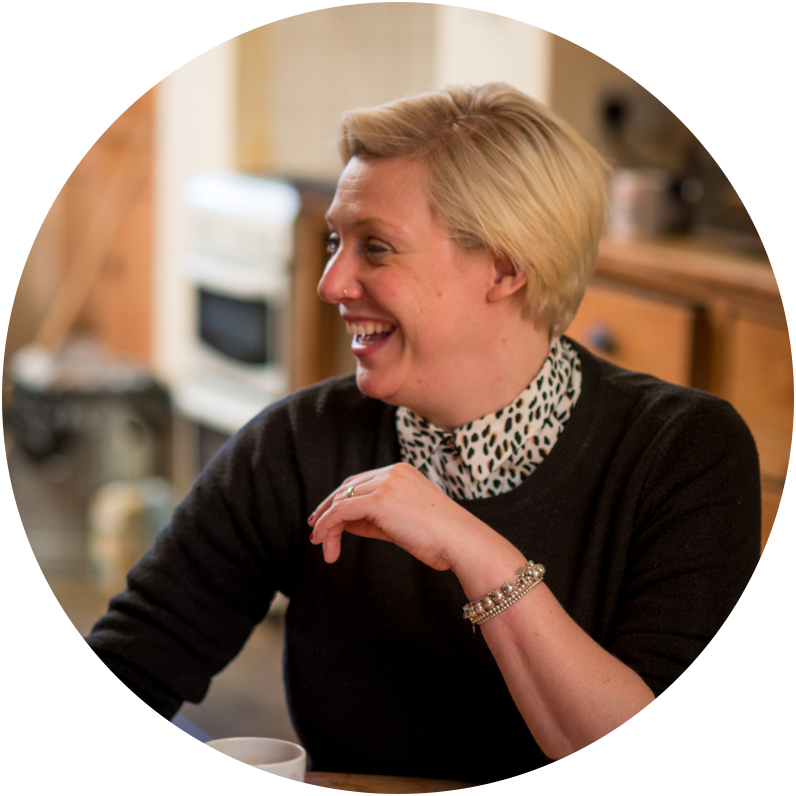 Vanessa Mills
Social Media, Marketing & Customer Service Assistant
Favourite Cheeky Wipes Product: I am a mega fan of the Feeling Hip style. They have saved me on many an occasion!
Favourite Activity: I LOVE going to the cinema and losing myself in a film
One thing you might not know about me: I love a good nap and can fall asleep anywhere, at any time of the day
Ness joined us as a fan, purely wanting to help out at some Baby Shows and have a fun day out with an awesome bunch of women. 4 years later she's a core part of the team covering Customer Service, Social, and Marketing generally. Pheeeeewwwww.
If you've completed a Period or Wipes questionnaire, emailed us about an order, sent a message on socials or laughed at her Humpday humour posts as much as we have, you know Ness!
She's insistent that if lots of us make little swaps and changes to our lifestyle and the things we buy and bring into our homes, we really can make a bigger collective difference and she leaves no stone unturned in her Yorkshire village - and beyond on her networking trips - to make sure everyone who could or should know about us, does.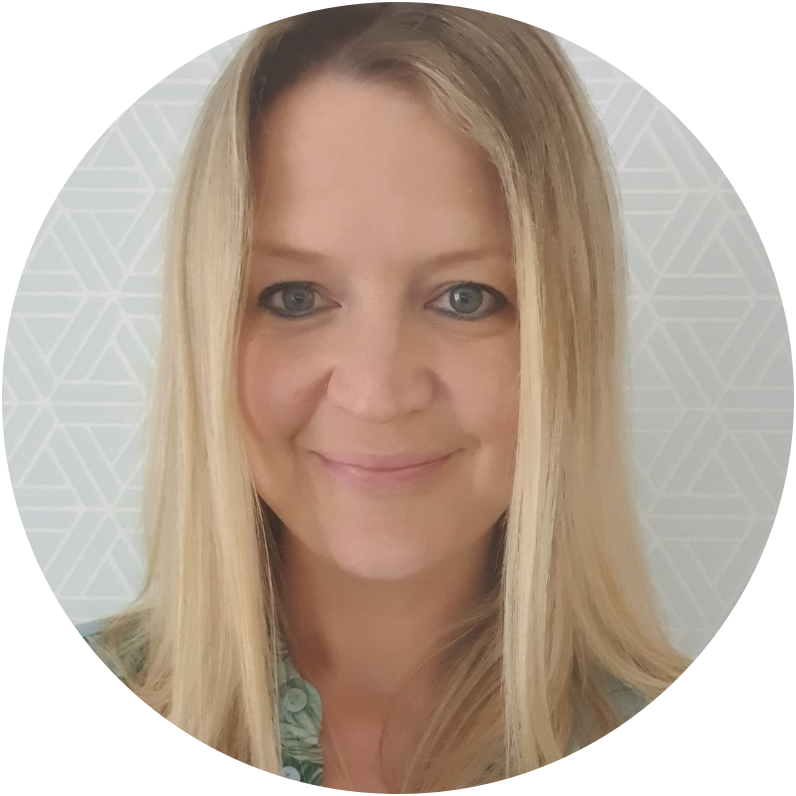 Becky Lawrence
Marketing Manager
Favourite Cheeky Wipes Product: I've gone through and rely on them all. I literally had a hospital bag full of Cheeky products when I had my 3rd baby at the end of last year! We have 3 sets around the house and several other wetbags for out and about. I LOVE them. My eldest girls fight over who gets to wipe their sticky faces with which minky pattern and my youngest has never had anything else touch her bum!
Favourite Activity: Eating. (And due to lockdown, ALL the cooking!) Walking (lockdown cliche right!, but actually have got quite into the peace of it) And escaping to the loo with a cup of Yorkshire gold for 5 mins peace... before being found seconds later)
One thing you might not know about me: At uni one of my best friends and I auditioned for Supermarket Sweep (the Dale Winton era) and- devastatingly - didn't get it. We were convinced we were hilarious so it could ONLY have been that we didn't come dressed in matching shellsuits.
The hugely talented Becky came on board just before Covid landed back in 2020 and made her mark before she left to have baby number 3 in Sept. She is our brand champion, and has helped define what Team Cheeky means as a brand and how that translates in public.
A side effect of joining team Cheeky is her mild obsession with everything cloth nappy related with the lovely Darcey being our tester in residence.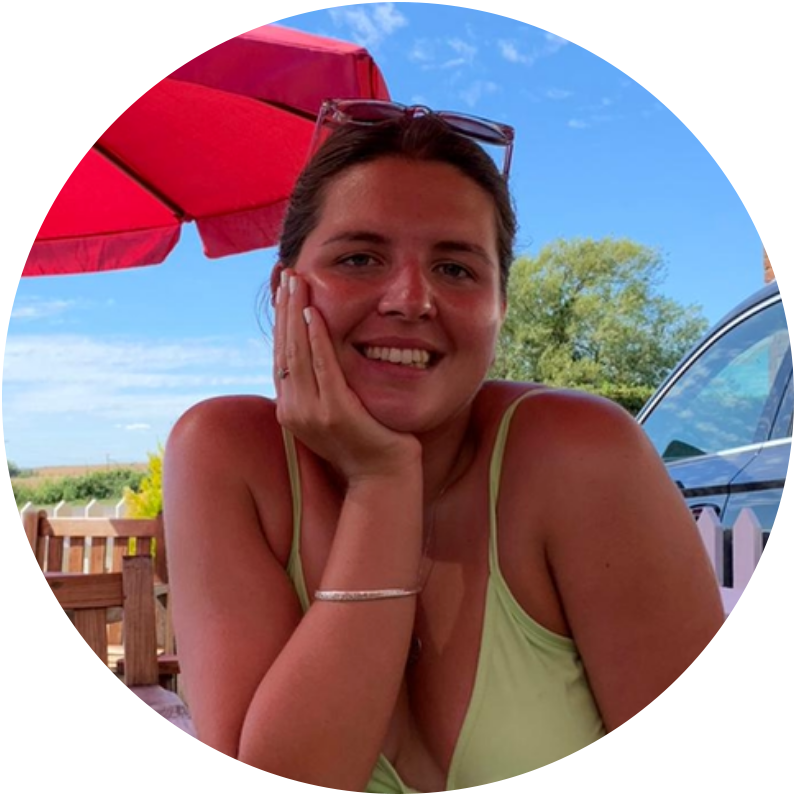 Issie Pickup
Marketing Executive
Favourite Cheeky Wipes Product: Has to be period pants, but I LOVE the cotton baby wipes, I use them to wash my face every morning and evening! (Not just for bums)
Favourite Activity: Anything to do with water, I am such a water baby and LOVE my paddle board. I love cooking and hosting! My favourite thing to eat/cook is probably tapas, mezze, fresh seafood style. I love the social aspect of grazing, drinking wine and just enjoying good company!
One thing you might not know about me: I used to work on film sets which involved delivering coffee to Angelina Jolie and Danny Devito, and got called a 'crazy bitch' by Jason Sudekis... (it was in a fun jokey way... I think!)
Issie our spectacular Marketing Executive, joined us in September 2020 and is the newest member of the team. She brings a real spark to the team with her awesome content ideas and amazing designs. She definitely has her finger on the pulse and has been a fresh (and youthful) pair of eyes for the brand.
Her favourite piece of kit is the lighting she got to take cracking flatlays of our products. She now always looks glowing on our zoom calls. We call her Jackie Weaver as she is the booking secretary of her local village hall.
Contact Us:
By e-mail
or By telephone on: 07308130406
Cheeky Wipes is a trading name of Cheeky Baby Products Limited. Registered in England No: 7547735. 'CHEEKY' is a registered trade mark belonging to Cheeky Baby Products Ltd.
Registered Office: 98 Sutton Road, Seaford, East Sussex, BN25 4QJ